In the BIM world, there are several platforms and file types. AutoCAD has many flavors most of which are discipline specific and are used in fabrication processes.
Just like any software, cross-compatibility between platforms is finicky at best.
The big disconnect happens when a design engineer hands off their model to a contractor to complete and build a project. The contractor's team of VDC Professionals typically prefer to use some flavor of AutoCAD – most have not adopted Revit as a standard yet. I have been presented with numerous issues from architectural firms in which they link in a mechanical contractor's model into their architectural Revit model only to find that there are no parameters for them to reference when clicking on elements from within Revit.
How do we find common ground?
For those that don't know, the Industry Foundation Classes (IFC) file type is an open-source and universal BIM format. BuildingSMART has been working on IFC for years, but is only now gaining traction due to the increasing number of firms that are adopting BIM. There is a particularly large growth in the MEP engineering side of the building industry.
An IFC model is basically a "middle man" to help BIM softwares play nice with each other. An IFC model will bring in several parameters regardless of the model's origin. Be warned, IFC models have been known to bog down models when linked in to Revit, however as far as we know this is currently the best way to get a non-native building information model into Revit while still maintaining the intelligent parameters.
Below is a screenshot of the list of parameters that are exported as an IFC model and linked in to Revit.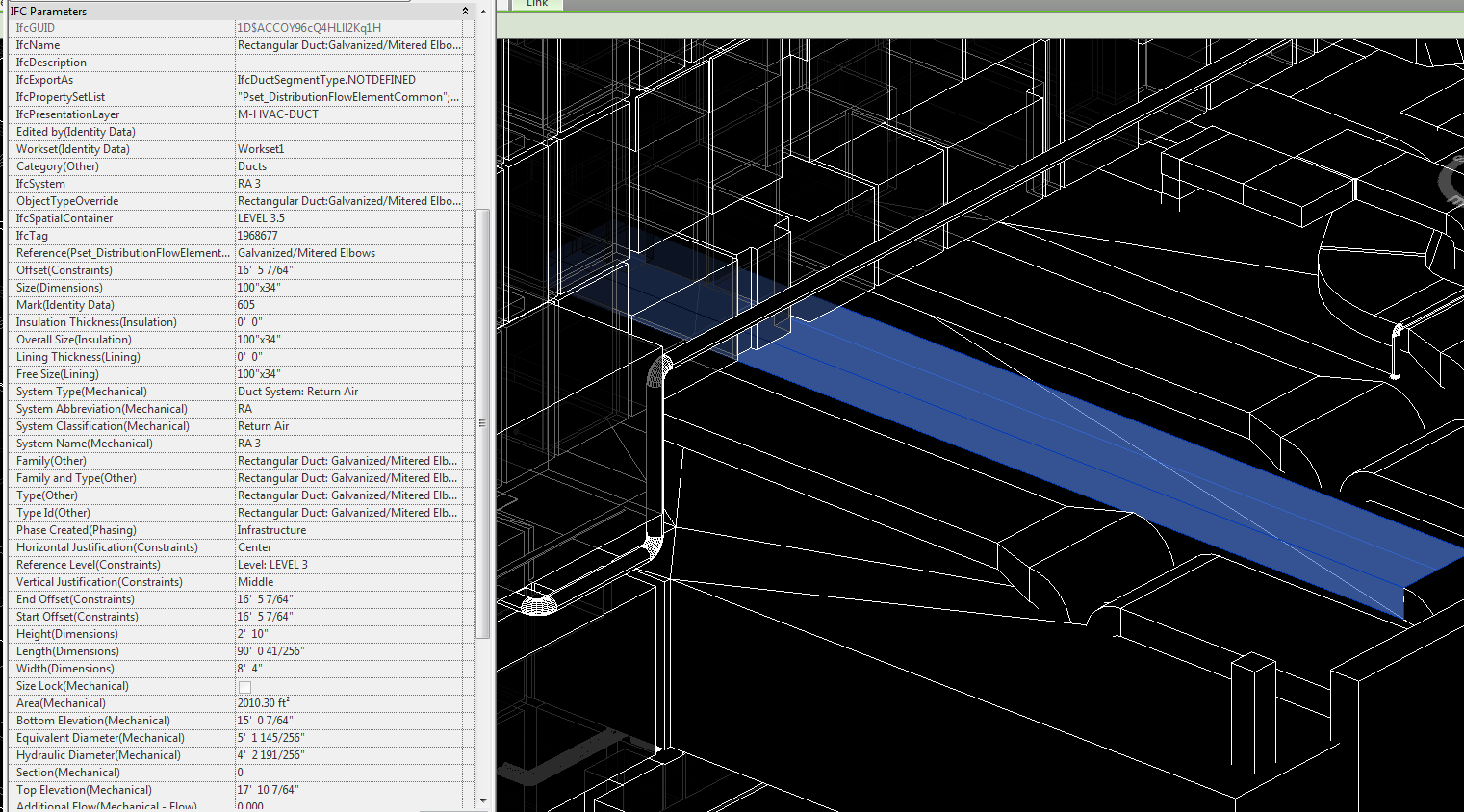 Let's discuss
Post a comment if you have suggestions on how to get different BIM models to play nice together!