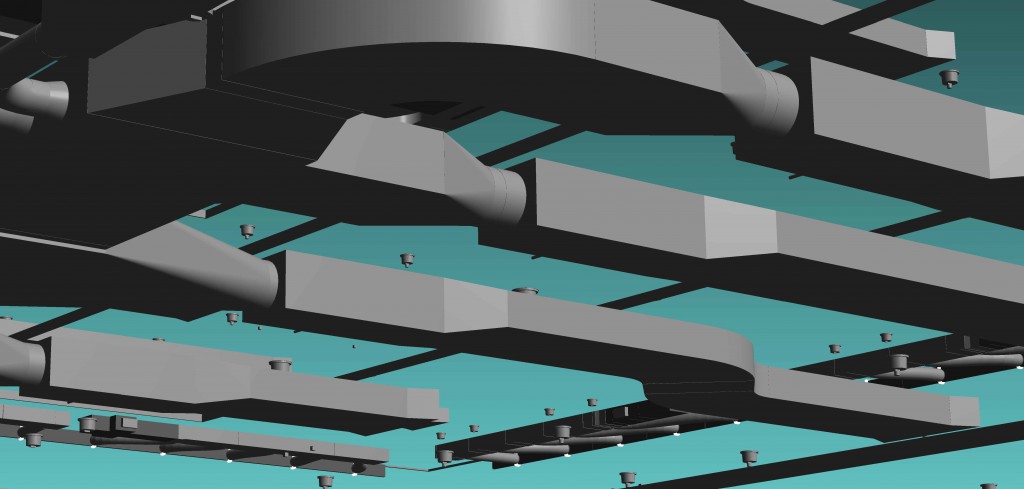 For many, building information modeling (BIM) is a new term. While most everyone in the building industry have a general understanding about what BIM means, most advantages of developing an intelligent model remains unknown.
Just a few of the tasks that we enjoy include:
Working with Building Owners to Virtually Construct a Building
Most new buildings are built from BIM models, but what about existing buildings? There are hundreds of thousands of buildings that do not have a Revit model. We will laser scan your building and deliver a fully-functional working Revit model including architectural, structural, and MEP as-built conditions. Once you receive a model from us, the sky is the limit – use it in your facility management software or hand it to your consultants for tenant improvements.

Aiding Firms Through the Growing Pains
If you and your firm are new to Revit, you understand the struggle of implementing a new platform. We will help create your firm's BIM standards based on your existing CAD standards so that your sheets and views look the way you want them to. In addition to helping implement BIM standards, we will train your staff to properly create Revit families so that you standards can be maintained in-house.

Teaching BIM Specialists and Designers to Fish
Here at BIM Extension, we are firm believers that learning on the job is the only way to retain training knowledge while staying productive. We prefer to train designers and engineers while working on live projects on productive and billable time.

Getting Our Hands Dirty
While it seems that high-level BIM implementation is our forte, we still enjoy getting our hands dirty while designing and developing Revit MEP models. Our in-house BIM Specialists are Revit Certified Professionals and will only promise to deliver topnotch models.
Our services are not limited to the list above. Contact us for a consultation on how we can help you bridge the gap between you and building information modeling.