While running some BIM coordination exercises at an MEP firm, I had the opportunity to test a new product, BIM Track. While the product may not necessarily be new, it is new to me.
Overview
From the BIM Track website:
BIM Track™ is a web-based collaboration platform that empowers your team with better coordination workflows. BIM Track™ provides a central hub for all coordination information from design to construction. With information at your fingertips, you can get access to your data anytime, anywhere, either from a desktop or mobile device. Charts and graphics help understand data and your management performance through precise metrics. We promote openBIM workflow solutions by supporting IFC (Industry Foundation Classes) and BCF (BIM Collaboration Format).
I chose to try out BIM Track because it has a web-based comment and issue tracking interface. This type of interface is ideal because it will let less technically-savvy team members access the comments without opening any models.
It is really a toss up between using A360 or BIM Track for this project, but since BIM Track is free (up to 50 comments) and A360 requires paying for and configuring licenses and contracts, BIM Track seemed like an easier way to test the waters with minimal time and money invested.
Shaking Hands
My initial "handshake" with this software was a firm one. The add-in prompted me to register online which was a simple form on a website. Immediately after, I was prompted to create a hub to host my projects. I created a project easily. I was able to figure this out without training.
At first glance, the functionality of BIM Track seems extremely similar to A360. The main difference that I noticed is that BIM Track is actually installed as an add-in to Revit and Naviworks which allows you to easily view a coordination item directly in your working model. This seems like an excellent feature that A360 currently does not support (they probably will roll this feature out at some point).
Playing Nice with Revit and Navisworks
From the BIM Track window within Navisworks or Revit, the user has the ability to view issues, edit issues, and create new issues. There are even some filtering options for models that have several issues to track.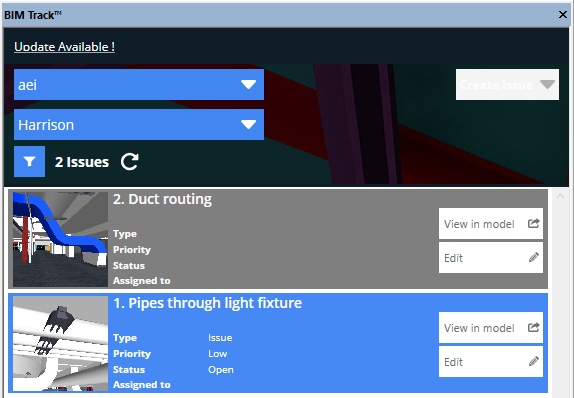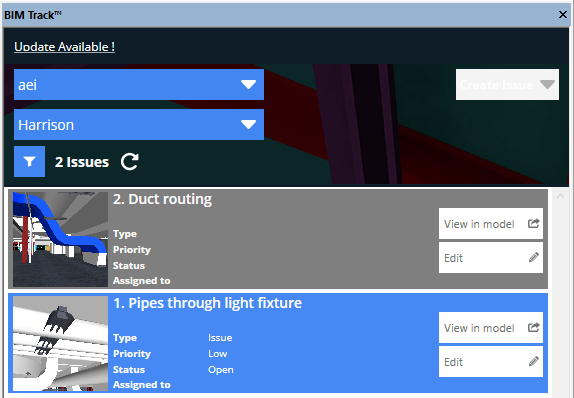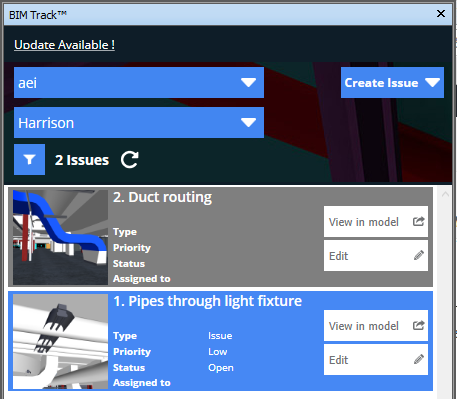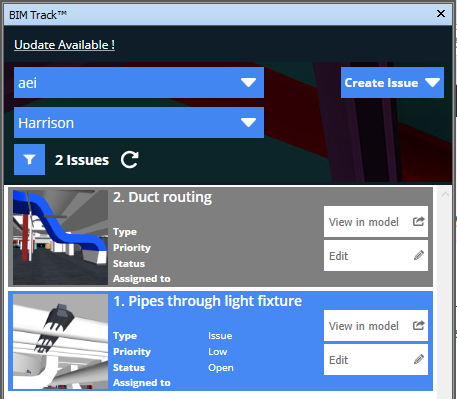 Clicking on the "View in model" button works well. BIM Track seems to essentially save the location of the camera at the time the issue was created. This gives the user the ability to zoom to a spot in Navisworks or Revit which should make the workflow of fixing issues much simpler than our current processes.
Clicking on the "Edit" button takes the user to the web interface in which one can contribute to a comment thread or make the task complete.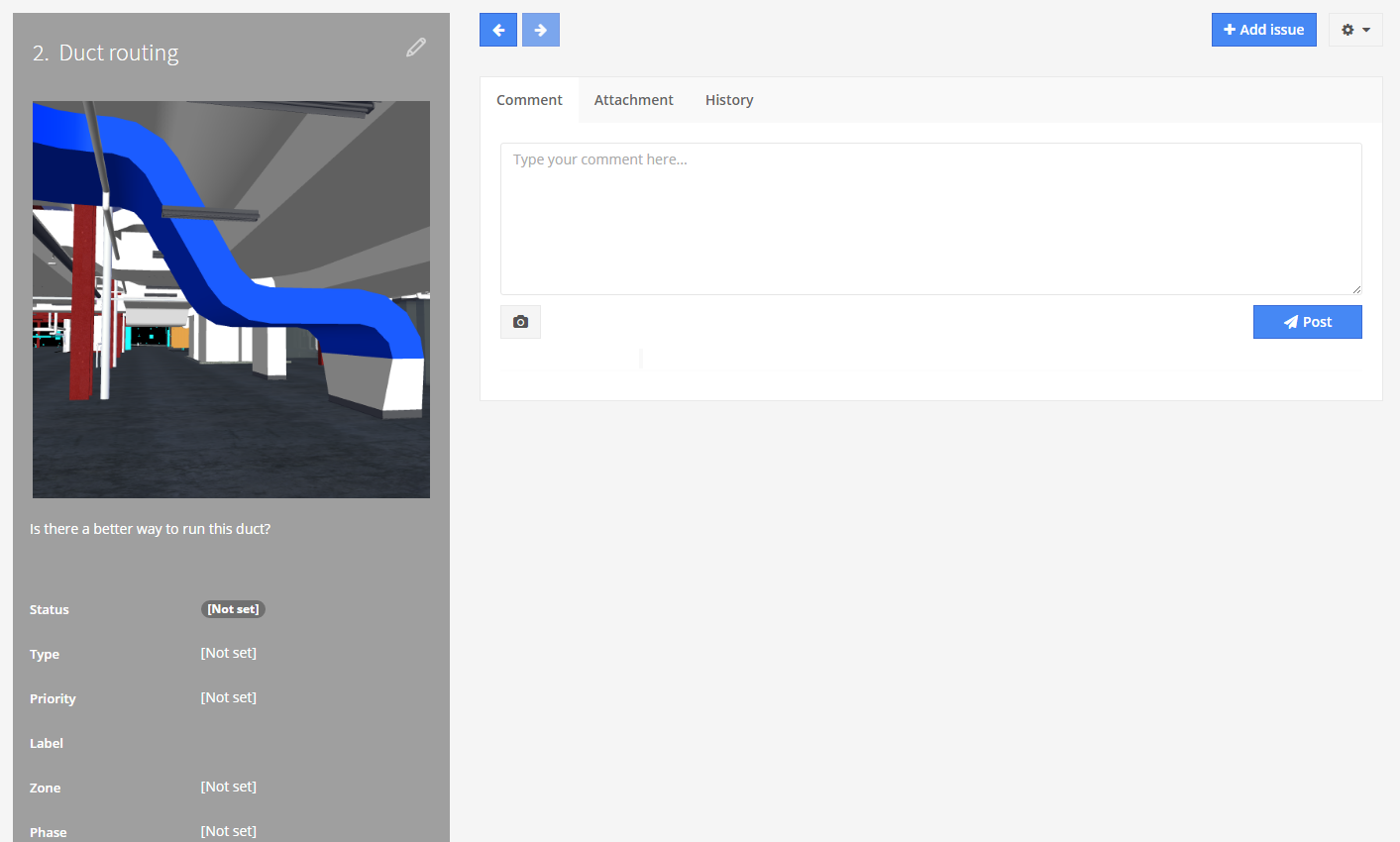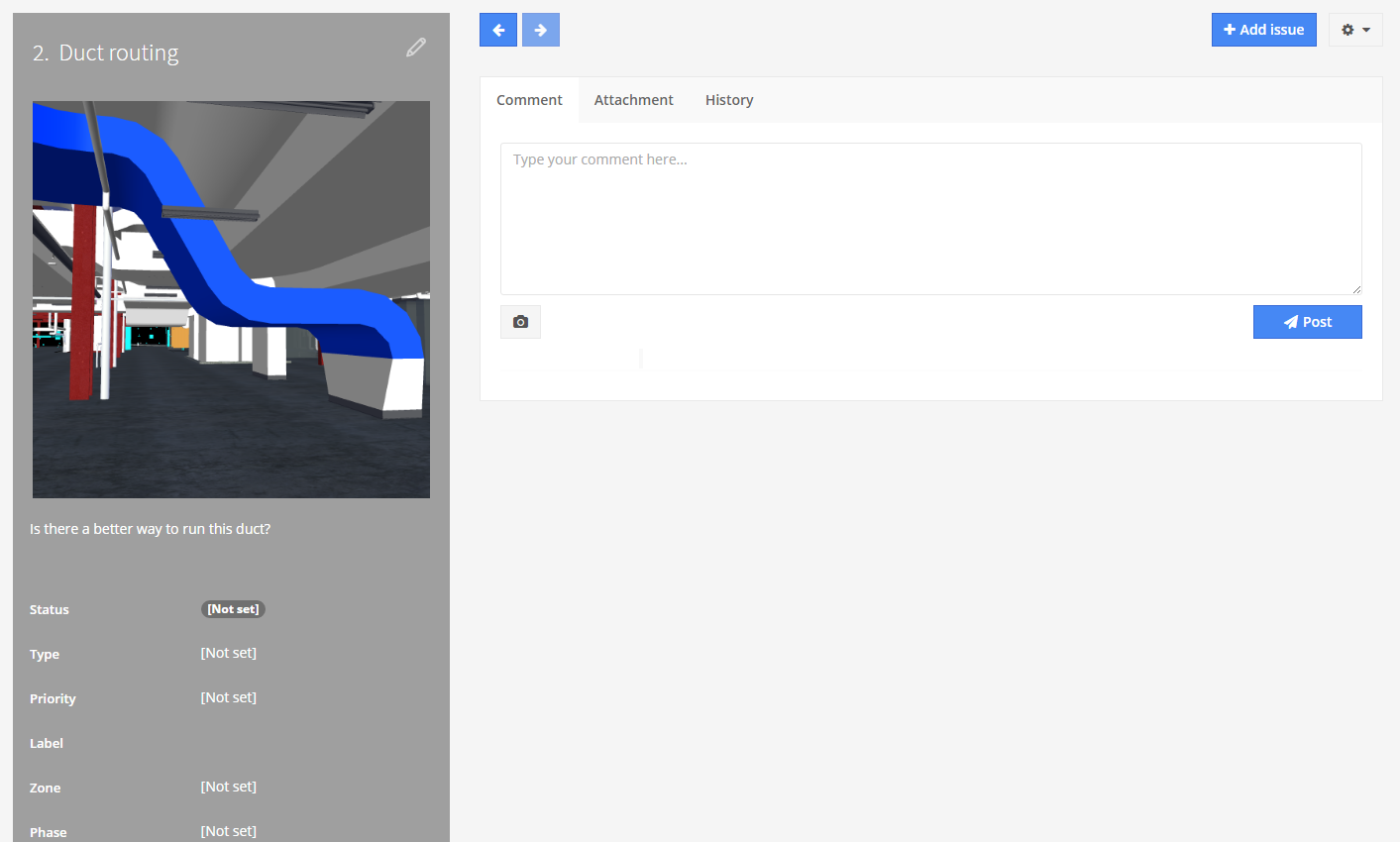 Room for Improvement
Being as robust as the software is, there is no surprise that I ran into a few items that could use improvement when using BIM Track in a live environment.
Navisworks completely froze when creating an issue in BIM Track. I am unable to replicate this issue.
When an issue is created in Navisworks, you cannot zoom to the location of the issue in Revit by clicking the "View in model" option. Ideally, it should open the Navisworks model and zoom to the location the issue was originally created rather than do nothing.
Commenting within the Revit or Navisworks add-in would be a "nice to have".
Conclusion
During my initial testing of this product, it seems as though this is a worthy application for use in smaller firms and smaller projects. I think there is a lot of potential for this add-in to take off, however I would need to conduct more testing before rolling out to a 50-person team of Revit designers and engineers.
As I continue testing, I will post updates with my experiences using BIM Track.
Have you used BIM Track?
What do you think of the software? Post a comment and let us know what you think!